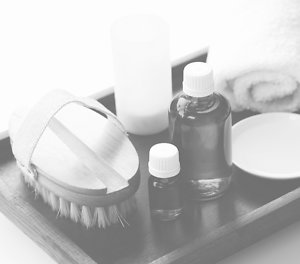 Massage, Reflexology, Specialist Stone Therapy and Organic Skincare in the Jericho/Central Oxford area with Susie Prichard-Casey
Stone Soul... Originally established as an organic treatment dayspa in Sydney, Australia, Susie has now returned to her homeland to offer you this unique massage, reflexology, Stone Soul Therapy and organic facial treatment experience. Whether you need to be nurtured, pampered or need a more specific treatment or muscle fix, Susie will help soothe and repair your mind, body and soul in the haven of her welcoming clinic in Jericho, Central Oxford.

The Stone Soul Difference: With over 33 years of experience and renown in top London wellness centres treating celebrities and Londoners, including 7 years in her Sydney dayspa - voted Best Massage in Sydney by magazine Beauty Editors - Susie offers you a unique concept in treatment excellence and client care. Qualified in Advanced, Remedial, Pregnancy, Baby, Injury Rehabilitation and Sports Massage, Reflexology, Advanced LaStone and her own developed range of unique Stone Soul Therapy, Susie has also trained in Hypnopsychotherapy and has a highly trained sense of intuitive touch with a dedication to integrative healthcare, the biotensegral body, including emotional bodywork and postural development. A renowned trainer of trainers, Susie taught at the London College of Massage for over 17 years, alongside teaching reflexology and her range of workshops for body and spa treatments. Relocating to Oxford Susie more recently trained in Zone Facial Lift Facial Techniques including Facial Sculpting, Soft Facial Cupping and Facial Reflexology with Ziggie Bergman.

Ipsum Skin: Susie is the official UK distributer and stockist of Ipsum, the COSMOS-certified luxury organic Australian skincare range. Ipsum high performance formulations are delicately balanced blends of carefully selected, nutrient-rich active native botanicals from the hinterlands of Byron Bay, Australia to ensure the best results for your skin needs. The natural fragrances of the plant oils also offer powerful aromatherapy benefits. Ipsum is produced and designed by her lifelong friend and co-author of two books, Janet Hayward.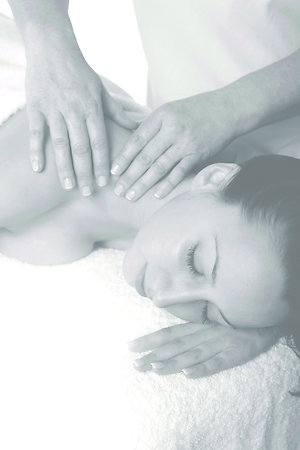 Stone Soul wellness therapies take clients beyond the indulgent, relaxing treat to a memorable, educational and overall empowering experience, offering real cumulative benefits to health and personal growth. Susie's philosophy – quite simply: integrity, dedication and expertise especially for you at Susie's Jericho clinic, Central Oxford.


"Spastress Susie Prichard-Casey is just incredible at melting away crippling knottage, concrete shoulders and off-the-charts stress levels...
Grazia Australia
"... Susie is passionate about all things natural and organic in beauty. Her spa
Stone Soul reflects this, and is an oasis of calm, perfect for pampering time"
Cosmopolitan Australia

A highly experienced, extensively qualified massage therapist, reflexologist and trainer, Susie offers treatments in her luxurious Central Oxford studio clinic.
Covid19
Susie's treatments follow Covid19 secure guidelines as advised by the Association of Reflexologists. Please see the full page explaining protocols currently in place to keep the practice clean and safe, so you can relax and enjoy your treatment with peace of mind.
"Our bodies are our gardens - our wills are our gardeners" William Shakespeare