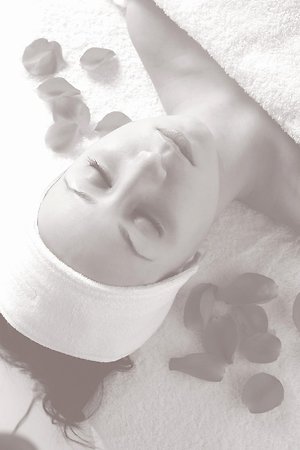 Organic Holistic Facials
Ipsum is a luxury COSMOS-certified organic skincare range, produced in Australia, made only with native plant oils and waxes and supercharged with potent Australian botanical extracts. 100% vegan and consciously created for best results for your skin - and for the planet.

Ipsum Revitalise Facial
1 hour £90

Includes specialist massage techniques, facial acupressure and facial reflexology for an inside-out glow. An holistic wellness skincare treatment to deep cleanse and refine skin texture and tone, while gently softening and releasing facial tension and draining the lymphatics to improve skin health for fresh revitalised results.

Ipsum Sculpting Radiance Facial
1 hour 30 minutes £130

The advanced Ipsum wellness skincare treatment, designed to carefully and effectively lift and soften the facial structure for transformative and rejuvenated results. Extended to feature unique gua sha techniques and soft facial cupping to lift and sculpt, while boosting the skin's micro-circulation and stimulating the skin's cellular regeneration and natural production of elastin and collagen. For naturally plumped and visibly radiant results.

Bespoke treatment
2 hours £140

The ultimate personalised treatment including body massage, facial reflexology, facial sculpting, soft facial cupping and foot reflexology.